Alpine mountaineering and what you should know about it
The fascination and challenge of alpine high-altitude tours attract adventurers from all over the world. The majestic beauty of the mountains and the views from the summits are incomparable. But before you embark on such adventures, it is crucial to be well prepared. Here are the most important things you should know about alpine mountaineering.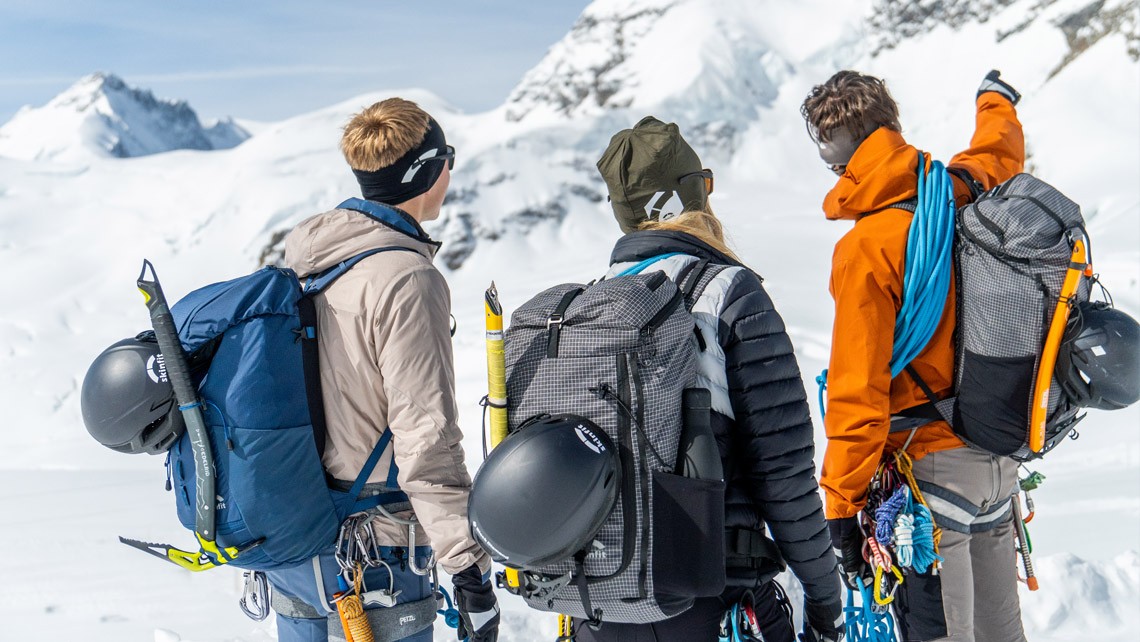 The fascination of alpine high altitude tours lies in the lure of entering a breathtaking world of snow, ice and rock. It offers incomparable adventures, overwhelming landscapes and the opportunity to test one's own limits once more.
At alpine heights, the remoteness of the mountains merges with the euphoria of adventure. The crunch of the crampons, the inhalation of the ice-cold air and the awe-inspiring view of majestic peaks lend an incomparable intensity - an intensity that requires a high level of knowledge of alpine technique.
But in addition to technical skill, every tour also requires a certain mental strength and a high degree of teamwork. For it is precisely the determination to advance together to dizzying heights that creates a sense of freedom and triumph that turns every tour, every summit attempt or climb into unforgettable adventures - and creates a lifelong relationship between man and mountain.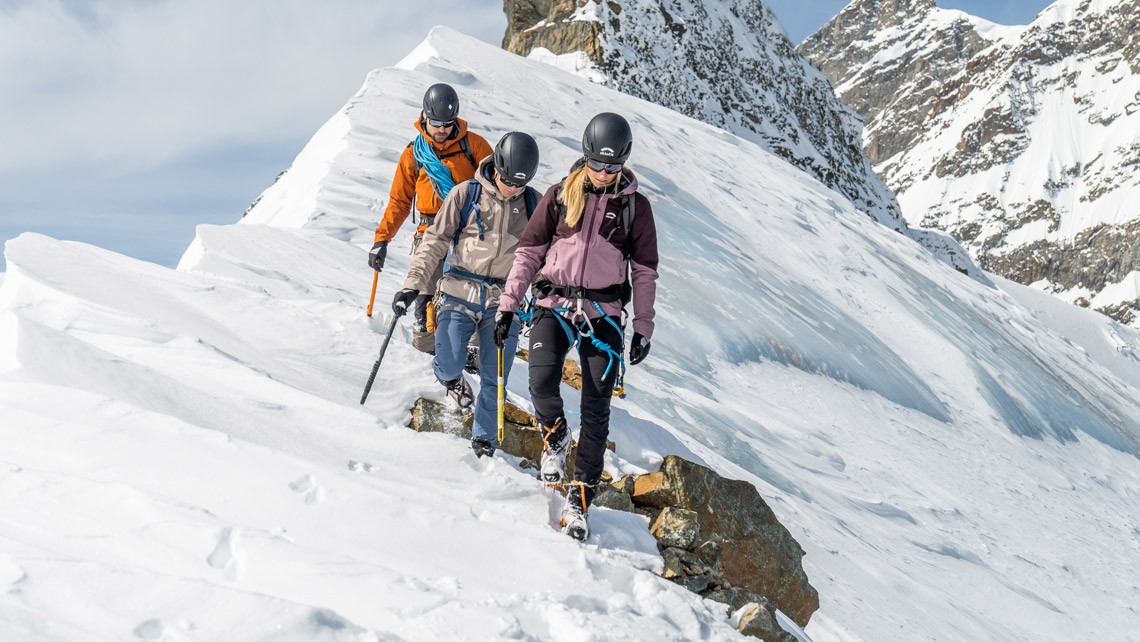 Everything you need to know about alpine mountaineering:

1. Experience and training are essential: Alpine mountaineering requires special skills. A solid understanding of glacier movement, avalanche danger, navigation and mountain rescue is essential. If you are new to the area, it is advisable to start with easier mountain tours and gradually build up your skills.
2. Equipment is key: The right equipment can make the difference between success and failure. This includes crampons, ice axe, harness, helmet, rope, avalanche gear and appropriate clothing. Invest in good quality equipment and learn how to use it properly.
3. Knowledge of weather and terrain: weather in the mountains can change quickly and is often unpredictable. Read the weather forecast thoroughly and learn to interpret cloud formations and other signs of changing conditions. In addition, a detailed knowledge of the terrain and planned route is essential.
4. Safety first: Your safety should always come first. Make sure you have first aid and mountain rescue skills. Never travel alone and inform friends or family of your plans. Always carry an emergency contact with you.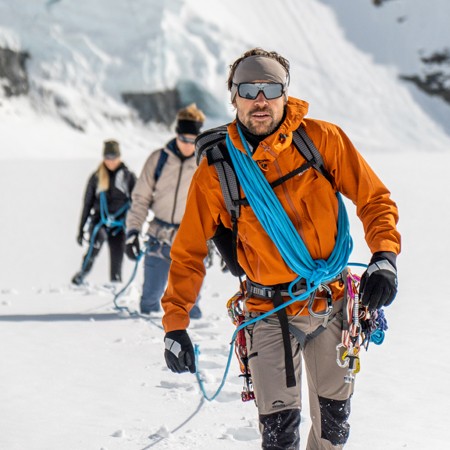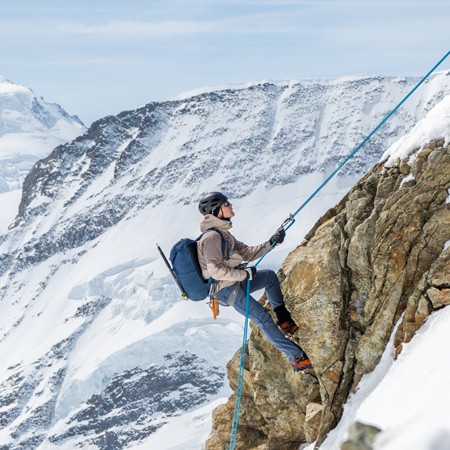 5. Fitness and acclimatisation: Alpine tours are physically demanding. Good physical condition is important to cope with the long ascents, carrying equipment and changing altitudes. Acclimatisation to altitude is also essential to avoid altitude sickness.
6. Respect the environment: the mountains are fragile ecosystems. Don't leave litter, stay on the trails and respect wildlife. Be careful not to leave unnecessary tracks.
7. Planning is everything: Thorough planning is the key to a successful high altitude tour. Study the route, know the difficulties and plan enough time for the ascent and descent. However, flexibility is important to be able to react to unforeseen events.
8. Mountain guides and courses: If you are new to alpine mountaineering, it is advisable to use an experienced mountain guide or take mountaineering courses. These can give you valuable skills and confidence.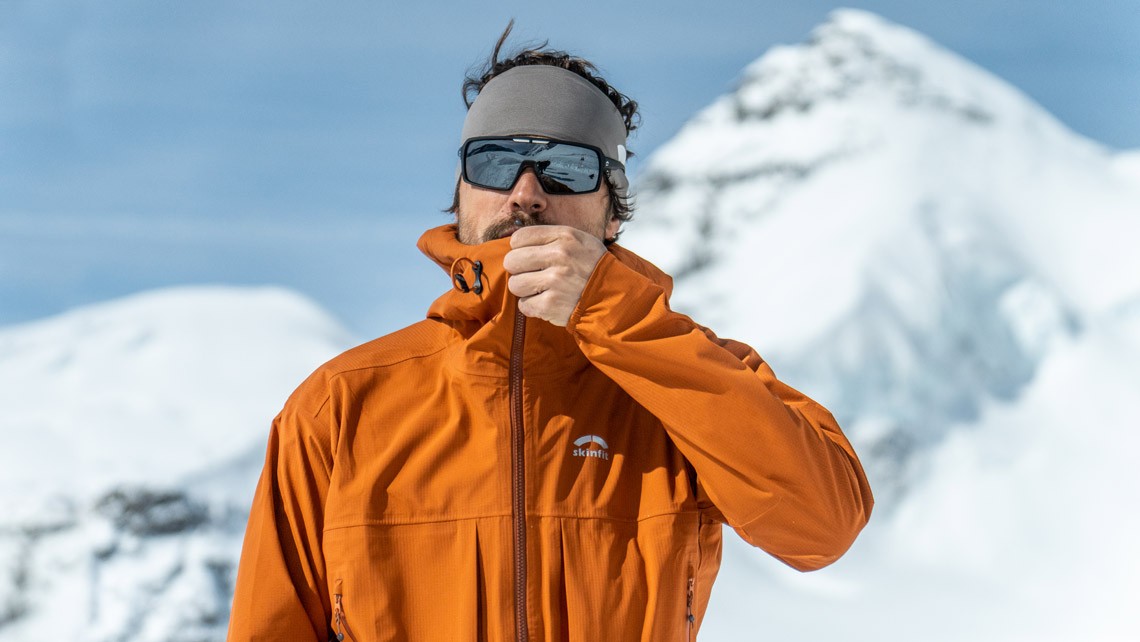 Alpine mountaineering is undoubtedly a rewarding adventure, but it requires preparation, knowledge and respect for the mountains. By building the necessary skills, using the right equipment and being safety-conscious, you can enjoy unforgettable summit experiences while protecting your safety and the environment.