How to care for down jackets correctly?
Down jackets are particularly pleasant companions in the cold season. With their excellent insulation values, they keep us warm even in icy temperatures. But to maintain the full performance and durability of a down jacket, proper care is essential - because down is particularly sensitive. Here you can find out how to care for a down jacket properly and get practical tips on how to extend the life of your down jacket.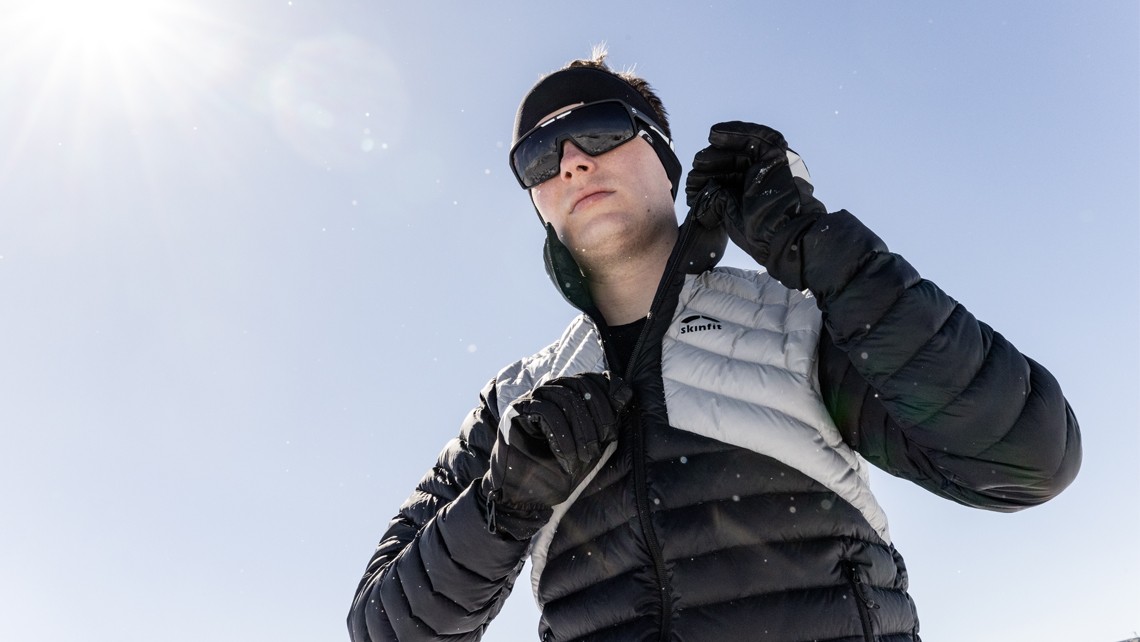 Our goal is your best Performance.
To guarantee this, we only use the highest quality materials. The CALDO Adamello Jackets are lined with real duck down, which is certified according to the high standards of the Responsible Down Standard (RDS). With the right care, it's extremely durable and will keep you warm on many of your adventures.
What is down and why does it warm so well?
Down consists of numerous small, branched fibres that can trap a lot of air. Air is an excellent insulator because it stores heat effectively. The countless small air pockets in down therefore provide a uniquely high insulation capacity at an extremely low weight. The warmth-to-weight ratio of down is unrivalled to this day.

Why does down need special care?
Down is particularly sensitive due to its natural composition. They are particularly affected by moisture and wetness, because when down gets wet it can easily stick together, severely limiting its insulating properties. But heat or aggressive chemical cleaning agents can also damage the fine down structures. Therefore, all down products require special care to ensure their optimal performance and, above all, their durability in the long term.

How to care for your down jacket properly:
Click on the plus to get more information on the topic!


Technical data of the CALDO Adamello Jackets:
lining made from RDS-certified duck down
93% duck down / 7% duck feather
bulking power 750 cuin
optimised down chamber system
lightweight and windproof outer material
high, lined collar
wide, lined zip underlay
2-way zip on ladies' model
2 pockets with zip on the outside
cosy fleece on the inside of the outer pockets
2 large inside pockets
ergonomic cut
Frequently asked questions about down jackets:
Alternative to down?
Looking for an easy-care alternative to down? Then you should take a closer look at our PrimaLoft© jackets. Find out more about the difference between synthetic padding and down and their individual advantages and disadvantages!