Blood group rising wax
It's seven o'clock in the morning, the outside temperature in Sporgastein at 1,600 meters above sea level is minus seven degrees, and two pairs of cross-country skis are lying on the waxing table in front of Philip. Slowly and lovingly he irons the carbon boards while Hani Hinterseer performs his ski twist on the "Wachslradio". This is how those days start that make us long for hot summer days again.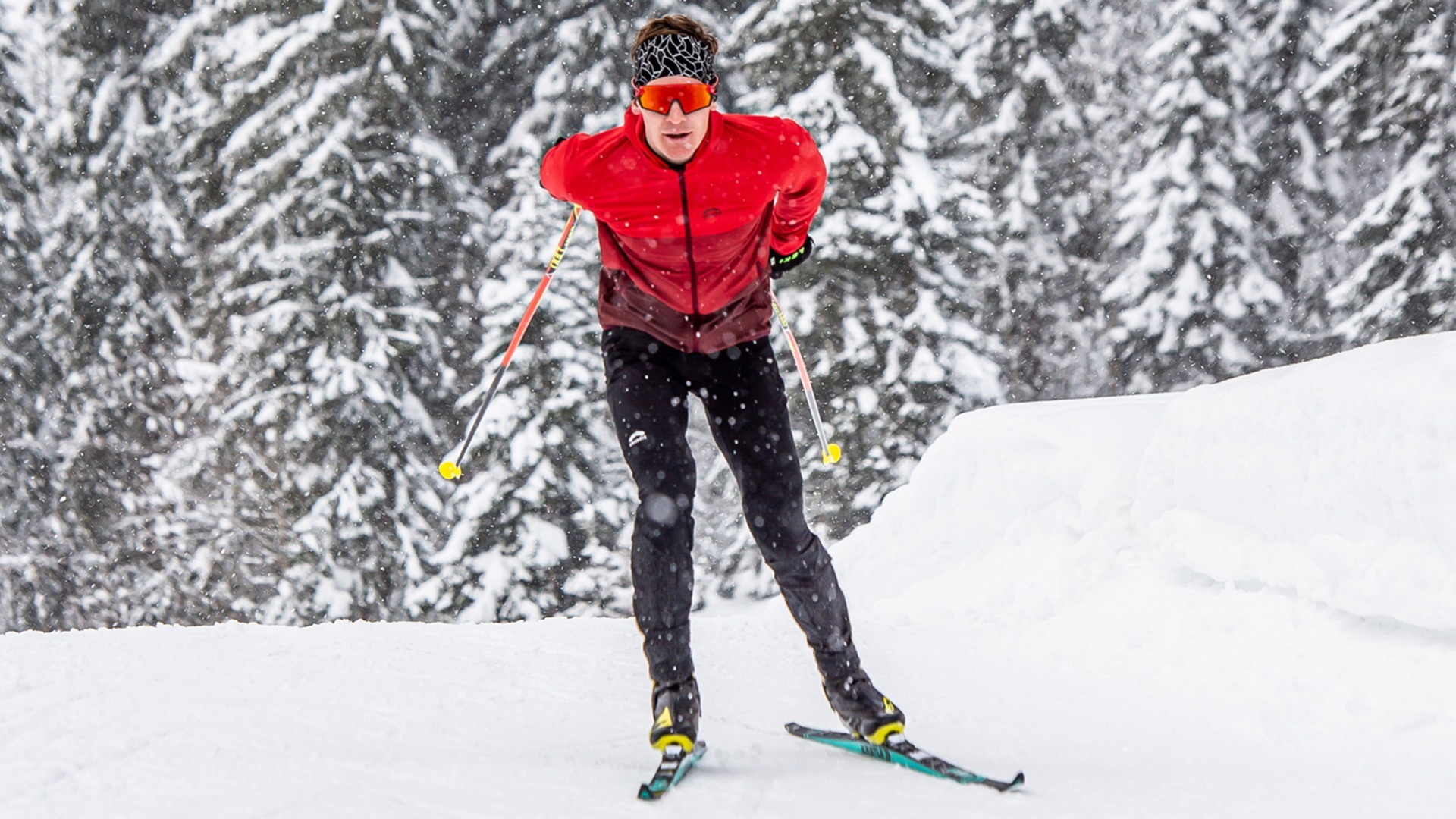 TWO TRIATHLON BROTHERS ON TWO BOARDS
Article by Lukas & Philip Pertl
Today we have decided on a skating session and are looking forward to a spectacular panorama, perfect trails and one or the other duel on one of the steeper climbs of the high altitude trail. Cross-country skiing is for us both the favorite hobby in the wintery everyday life, as well as an important part of the basic training with a view to the upcoming triathlon season. We make up for what we miss out on in the hour-long specific triathlon routine with said alternative programs. Coordination, balance and trunk stabilization are just a few points that can be perfectly forced via cross-country skiing.
However, a clean technique is decisive for injury-free enjoyment here as well. As former members of the Dorfgastein biathlon team, we had the chance to learn the movements from an early age. Fun and the shared experience in the fresh air were always in the foreground. We keep it the same way now with cross-country skiing: a skating round is usually family time at the same time. Spending time with friends or, like a few weeks ago, collecting kilometers with our Skinfit Racing Tri Team colleagues is fun in any case - as it should be for #OUTSIDER, we don't care about weather and time of day. However, should a "two-hour" run be on the agenda at 21:00 in the evening with two degrees and rain, then a sorrow shared is always a sorrow halved.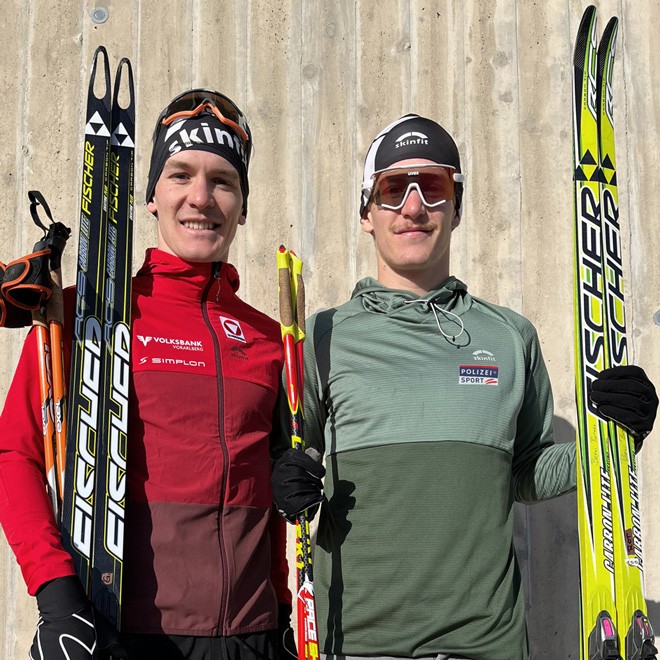 CROSS-COUNTRY SKIING BRINGS A MENTAL CHANGE INTO THE DAILY TRAINING ROUTINE AND HELPS TO LOOK BEYOND THE TRIATHLON PLATE.
But what does a typical cross-country training session for the Pertl brothers actually look like? It's important not to overpace at the start of a session and otherwise constantly stray into the wrong training zone. Less is definitely more when it comes to intensity, because the pulse quickly rises to dizzying heights during cross-country skiing. Once we're finally in the rhythm and have taken turns now and then with the lead work - there's slipstream on skis, too - it's allowed to get a bit brisker from time to time. In addition, we regularly build in longer sections with double-decker pushes in the diagonal lane - this gives us strength for the swim! As triathletes, of course, we always have our core sports in mind somehow and ultimately want to get faster in the water, on the bike or in the running shoes. That's why we like to combine cross-country skiing units with short regenerative afterloads in the form of runs or indoor cycling units. This is not always fun but "that's business". In conclusion, we don't cross-country ski because we have to, but because we are allowed to. As long as we can say that, every day on skis is a good day!
Find out more about the Pertl-Brothers on Instagram atr @ph_pertl and @lukas_pertl.