It is the sum of all the individual parts that counts. Every team member. Every athlete. Every kilometre run, swum and cycled. Every metre of fabric. Every thread. Every idea and every moment counts. Together we are Skinfit.
Of course, it is most beautiful outside. But in order to meet the demands on our functional clothing and live up to our mission, it takes a lot of work behind the scenes - from product development to advising our customers through our employees and partners in the shop. As different as the tasks and skills of all our employees are, in the end, every single one of them contributes to where we are today. What connects our brand with our employees and partners is the sporty attitude towards life, the joy of what we do and the attention to detail. In addition to the day-to-day business, we create space and opportunities for interdepartmental exchange: café breaks, nice conversations and sometimes a piece of cake to go with it, participation in events and joint company outings. This is how our employees write the best stories. They give the company a face - more concrete, richer and more emotional than any written argument in our corporate philosophy could ever be. Good stories come naturally when shared experiences are created. They offer the Skinfit Family the opportunity to get to know each other on a different level, outside the comfort zone, to grow and develop personally or as a team.
After-work bike rides or joint BBQs offer our employees the opportunity to strengthen personal relationships across departments as well. But as varied as our activities are, they all have one thing in common: fun and enjoyment are at the forefront of everyone's mind. This is the only way to create memories that will be talked about and laughed about for a long time to come - even when you have long since returned to your daily work in the Skinfit shop or office.
Management & Organisation
Werner Battisti
CEO & Strategy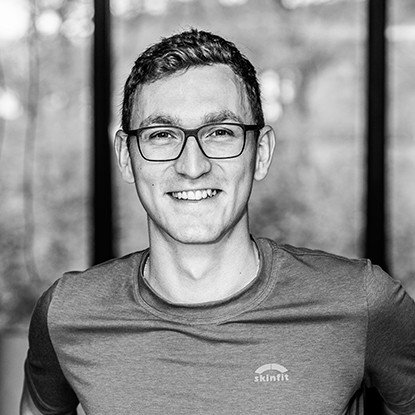 Daniel Frei
CEO & Business Development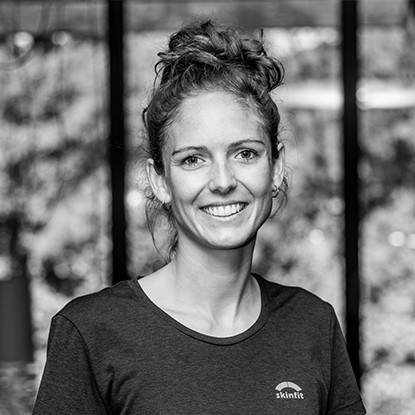 Juliane Sohler
Executive Assistant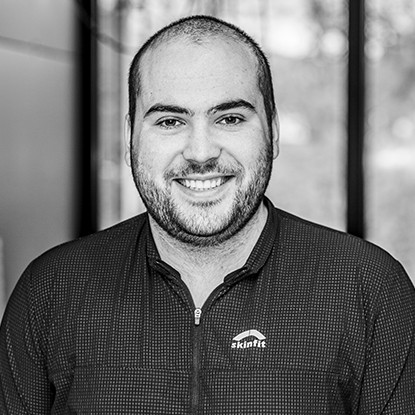 Tobias Battisti
Junior Projectmanager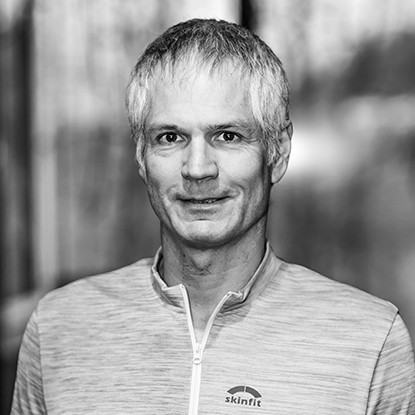 Jürgen Malleier
Finance & Controlling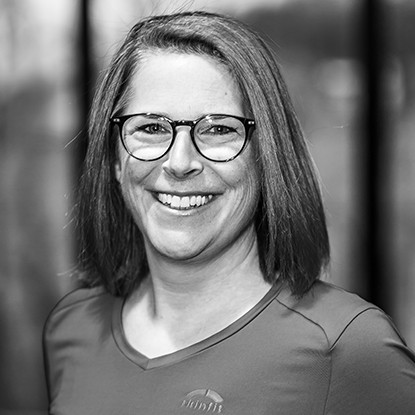 Isabel Freidl
Accounting & HR
Hannah Bitschnau
Accounting
Kurt Stocker
Infrastructure
Gerhard Wibmer
Facility Maintenance
Corinna Fehr
Customer Service
Anna-Elisa Gabriel
Customer Service
Bianca Schallert
Customer Service
Sandra Veljovic-Feurle
Customer Service
Sarah Schätzer
Print Service
Seren Demirel
Print Service
Alexander Lercher
Logistics
Marketing & Performance Sports
Aurelian Böhler
Photography
Sarah Marte
Graphic Design
Hannes Moosbrugger
Graphic Design
Tobias Füßl
Graphic Design
Lisa Rhomberg
SEO Marketing
Kathrin Gesell
Sponsoring & Community
Product Development & Supply Chain
Nina Battisti
Product Development & Head of Design
Werner Battisti
Product Development
Andrea Hollenstein
Product Development
Susanne Kohler
Product Development
Sabrina Weinhandl
Product Development & Design
Christoph Ganahl
Product Development
Annette Truong-Fitz
Purchase
Anja Gorzellik
Junior Sales & Event Management
Elisabeth Fleisch
Shop Koblach
Kerstin Schnetzer
Shop Koblach
Anita Barwart
Shop Koblach
Marlies Adams
Shop Koblach
Jasmine Ziesig-König
Shop Koblach
Roswitha Kainbacher
Shop Dornbirn
Sonja Staudach-Repolusk
Shop Dornbirn
Eva Kostelac
Shop Dornbirn
Cornelia Reinprecht
Shop Egg
Renate Meusburger
Shop Egg
Elisabeth Theurl
Shop Lienz
Iris Meyer-Boyens
Shop Lienz
Jakob Öhler
Shop Innsbruck
Waltraud Freisitzer
Shop Innsbruck
Bianca Vitroler
Shop Innsbruck
Robert Fried
Skinfit Partner Vienna
Alexander Seeman
Skinfit Partner Upper Austria
Karin Altmann
Skinfit Partner Villach
Erwin Huss
Skinfit Partner Styria
Norbert König
Skinfit Partner St. Pölten
Walter Prem
Skinfit Partner Tyrol
Jürgen Berger
Skinfit Partner Wr. Neustadt
Jana Suklitsch
Skinfit Partnerin Klagenfurt
Herbert Engl
Skinfit Partner Salzburg
Maik Kortzak
Skinfit Partner NRW North
Bärbel Stielow
Skinfit Partner Hannover
Kay Kretschmar
Skinfit Partner Darmstadt
Udo Thalmann
Skinfit Partner Stuttgart
Claudia Gralki
Skinfit Partner Wangen
Florian Ehrich
Skinfit Partner Cologne
Martin Widhalm
Skinfit Partner Munich
Maike Pürckhauer
Shop Kempten
Jasmine Keller
Sales Switzerland & Skinfit Partner Zurich
Nicole Schweighofer
Skinfit Partner Bern
Michael Löber-Einsele
Skinfit Partner Luzern/Zug
Sabine Lorenz
Skinfit Partner Wallis
Bart Huyskens
Partner Belgium