Vario
Individual Skinfit design
A uniform appearance strengthens every team spirit - that is indisputable. However, it's not only the look that counts during training or competition, but also the function. That's why we developed Vario. All Vario articles are highly functional sportswear items that have been optimised for different purposes. These articles can be customised - whether in a completely individual design or simply in the respective club or company colour.
We realise the individualisation of the Vario articles through the so-called sublimation process, in which the colour is vapourised directly into the fabric. Thanks to this process, we can guarantee a very high degree of design freedom and precise detail resolution. The sublimation process is best suited for particularly elastic fabrics and offers a clean look even when stretched. In addition, the functionality of the garment is fully preserved and even with a full-surface design, breathability is not reduced at all.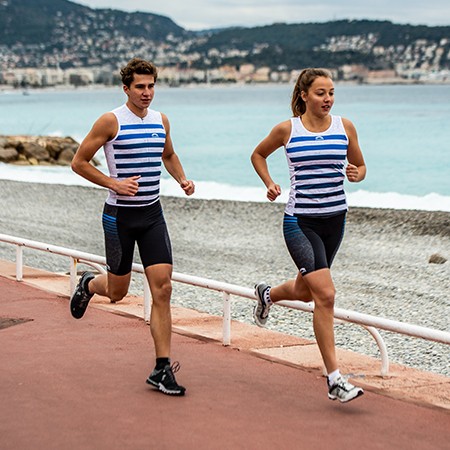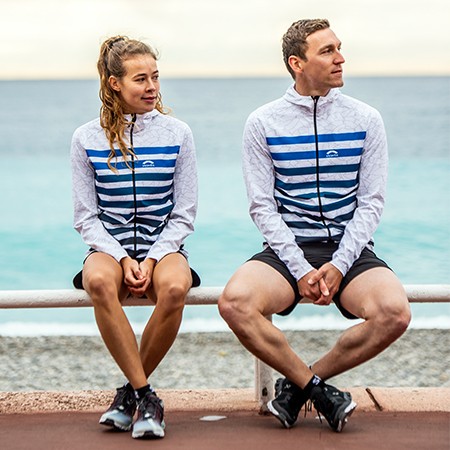 Which items can be customised?
All white surfaces of the Vario articles can be individualised using the sublimation process. You can choose a completely individual design or a plain basic design (for example, simply your colour code) plus your logo placement. The black areas cannot be customised and must remain as they are for technical reasons.
Set-up costs & graphic services
Set-up costs are incurred by applying the desired design to the respective article. These costs amount to € 100.00 / CHF 110.00 and are incurred once per item and per design. These set-up costs* do not apply to plain designs. These costs are also waived for orders of 50 or more of the same item and for repeat orders.
We will be happy to create a draft with the desired design. If the order does not materialise, we take the liberty of invoicing the graphic costs incurred at € 75.00 / CHF 75.00 per hour.
*On the plain basic design, only the area shown in white can be customised in another colour. In addition, the desired logo can be placed freely. However, the placement of the Skinfit logo is unchangeable.
Frequently asked questions about Vario
Request individualised Vario clothing now!